CMPS professionals have agreed to follow the CMPS Code of Ethics.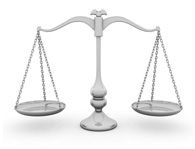 The Code of Ethics and Professional Responsibility (Code of Ethics) has been adopted by Certified Mortgage Planning Specialist Institute (CMPS Institute) to provide principles and rules to all persons whom it has recognized and certified to use the CMPS™ and CERTIFIED MORTGAGE PLANNING SPECIALIST™ certification marks (collectively "the marks"). CMPS Institute determines who is certified and thus authorized to use the marks. Implicit in the acceptance of this authorization is an obligation not only to comply with the mandates and requirements of all applicable laws and regulations but also to take responsibility to act in an ethical and professionally responsible manner in all professional services and activities.
For purposes of this Code of Ethics, a person recognized and certified by CMPS Institute to use the marks is called a CMPS member. This Code of Ethics applies to CMPS members actively involved in the practice of personal mortgage planning, in other areas of financial services, in industry, in related professions, in government, in education or in any other professional activity in which the marks are used in the performance of professional responsibilities. For purposes of this Code of Ethics, the term CMPS member shall be deemed to include current certified individuals and those who have been certified in the past and retain the right to reinstate their CMPS certification by passing the current CMPS Certification Examination.
This Code of Ethics does not impose on CMPS members the duty of learning or disclosing technical facts pertaining to taxation, real estate law, or financial advice involving the real estate or financial markets. Home owners, home buyers and real estate investors are advised to seek qualified legal, tax and investment counsel whenever engaging in mortgage and real estate decisions. When enforcing this Code of Ethics, the CMPS Institute will seek to impose standards reflecting what can reasonably be expected from a mortgage advisor when making recommendations involving a client's cash flow and real estate equity.
Accepting the standards set forth in this Code of Ethics as their own, CMPS members pledge to observe its spirit in all of their activities and to conduct their business in accordance with the tenets set forth below.
CMPS Institute requires adherence to this Code Of Ethics by all CMPS members. Compliance with the Code Of Ethics, individually and by the profession as a whole, depends on each CMPS member's knowledge of and voluntary compliance with the Code Of Ethics, on the influence of fellow professionals and public opinion, and on disciplinary proceedings, when necessary, involving CMPS members who fail to comply with the applicable provisions of the Code Of Ethics.
In filing a charge of an alleged violation of the Code of Ethics by a CMPS member, the charge must be filed as an alleged violation of one or more Codes of Conduct. The Statement of Commitment may not be cited as the basis of the complaint, only in support of the charge. The Statement of Commitment serves to clarify the ethical obligations imposed by the various Codes of Conduct. Modifications to existing Codes of Conduct and additional new Statements of Commitment are approved from time to time. Readers are cautioned to ensure that the most recent publications are utilized. Once a complaint is submitted, it is reviewed by the Ethics committee of the CMPS Institute and appropriate disciplinary action will be taken. Disciplinary action can include revocation of CMPS membership and revocation of the ability to use the CMPS Certification mark.
In delivering mortgage planning advice to home owners, home buyers and real estate investors, CMPS members are committed to:
Ask questions and listen to our clients in order to fully understand their needs.
Create mortgage solutions that complement our clients' overall financial strategy, and allow them to most effectively accomplish their short and long term financial goals.
Be sensitive to the fears that many homeowners have about obtaining a mortgage loan and earn their confidence as a trusted advisor.
Respect our clients' time and minimize the amount of effort required of them by applying our knowledge, experience, and resourcefulness.
Use state-of-the-art technology to complement our customer service, making adjustments when necessary to avoid overwhelming our clients who are less technically proficient.
Communicate regularly and proactively with our clients to keep them informed of the status of the loan and to reduce the stress that is associated with uncertainty.
Ensure smooth, on time closings with anticipated costs and terms.
Provide our clients the luxury of home loans in the future with little effort on their part, by means of an Annual Mortgage Review.
Measure our success by our client's willingness to confidently recommend us.
Take full responsibility for our actions and be honest at all times.
Seek to improve the quality of service we provide by encouraging each client to critically evaluate our performance.
Code of Conduct 1.1
CMPS members shall not deliberately mislead the client as to the interest rate or closing costs associated with the recommended mortgage transaction(s). CMPS members shall avoid exaggeration, misrepresentation, or concealment of pertinent facts relating to the transaction, closing costs, fees, points, loan amount, loan program, mortgage strategy or interest rate. This includes reasonable explanation of the risks involved in reverse mortgages, interest only, deferred interest and adjustable rate mortgages.
Code of Conduct 1.2
When advising clients on mortgage, cash flow or home equity management strategies, CMPS members shall exercise due diligence and make reasonable efforts to protect the client against reasonably foreseeable financial and other losses.
Code of Conduct 1.3
CMPS members shall preserve confidential information (as defined by state and federal law) provided by their clients in the course of any mortgage planning relationship. This commitment to preserve confidential client information continues after termination of the mortgage planning relationship. CMPS members shall not knowingly, during or following the termination of professional relationships with their clients:
Reveal confidential client information; or,
Use confidential client information to the disadvantage of clients; or,
Use confidential client information for the CMPS member's advantage or the advantage of a third party unless:
Client consents after full disclosure; or,
CMPS member is required by court order; or,
It is the intention of the client to commit a crime and the information is necessary to prevent the crime; or,
It is necessary to defend a CMPS member or the CMPS member's employees or associates against an accusation of wrongful conduct.
Client information legally shared by the CMPS member's employer under Federal and State Privacy Acts shall not apply as a violation of the CMPS Code of Ethics by the CMPS member.
Code of Conduct 1.4
When advising clients on mortgage, cash flow or home equity management strategies, CMPS members must advise clients of additional compensation to be earned by the mortgage planner by recommending third party or investment products or services, if such is the case. CMPS members shall not accept any commission, rebate, or profit on expenditures made for their client, without the client's knowledge and consent. When recommending third party products or services (e.g. homeowner's insurance, warranty programs, real estate brokerage, title insurance, investment products, etc.) CMPS members shall disclose to the client or customer to whom the recommendation is made any financial benefits or fees the CMPS member or firm may receive as a direct result of such recommendation. CMPS members shall not recommend or suggest to a client or a customer the use of services of another organization or business entity in which they have a direct interest without disclosing such interest at the time of the recommendation or suggestion.
Code of Conduct 1.5
When working with appraisers, CMPS members should not engage in practices whereby the fees for preparing appraisals or other valuations are contingent upon the amount of the appraisal or valuation.
Code of Conduct 1.6
CMPS members shall advise clients to seek legal, tax, and investment advice from qualified advisors prior to making decisions involving mortgages or real estate. CMPS members shall not engage in activities that constitute the unauthorized practice of law and shall recommend that legal counsel be obtained whenever the interest of the client requires it.
Code of Conduct 1.7
CMPS members shall not deny equal professional services to any person for reasons of race, color, religion, sex, handicap, familial status, or national origin. CMPS members shall not be parties to any plan or agreement to discriminate against a person or persons on the basis of race, color, religion, sex, handicap, familial status, or national origin.
Code of Conduct 1.8
When CMPS members provide consultative services to clients which involve advice or counsel for a fee (not a commission), such advice shall be rendered in an objective manner and the fee shall not be contingent on the substance of the advice or counsel given. If brokerage or transaction services are to be provided in addition to consultative services, a separate compensation may be paid with prior agreement between the client and CMPS member.